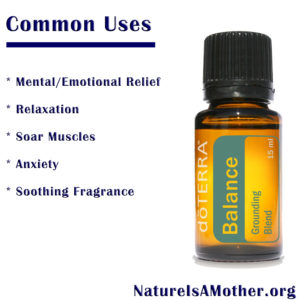 Buy Doterra Balance If if you're looking for one of Doterra's most grounding blends. It is a specially formulated combination of hand picked essential oils designed to calm the mind and settle the emotions. This powerful yet soothing blend offers a fragrant scent of the outdoors while easing emotional turmoil and relaxing the body. While the blend has undergone a slight change in composition recently, it maintains its proven ability to alleviate stress of all kinds.
Pricing Options (and Buying Alternatives)
*Valor is Young Living's version of the Doterra Balance Blend.
**Balance Blend by Healing Solutions is the most popular generic alternative to Doterra Balance.
Best When Used With
General Information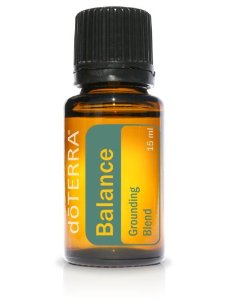 Source(s): Spruce needle/leaf, blue chamomile flower, fractionated coconut oil, blue tansy flower, ho wood, frankincense resin
Other Ingredients: linalool
Best For: Mental and emotional relaxation
Other Potential Uses: Sore muscles
Suggested Directions For Use: Diffuse, dilute in fractionated coconut oil and apply a few drops directly to the skin, such as the bottoms of the feet
Works well with: Fractionated coconut oil
FAQS (Frequently Asked Questions)
Where To Buy Doterra Balance Oil? – Best prices can usually be found here on Amazon
How Much Does Balance Essential Oil Cost? – You can usually purchase 15ml of Amber Oil for less than $23.00
How To Make Doterra Balance? –  Balance is a proprietary blend of essential oils, and no publicly available recipe exists. However, the following video details the benefits and strength of Balance.
Doterra Balance Essential Oil Review
Doterra Balance is a tried and true essential oil blend with a slightly new composition. This grounding blend has recently replaced rosewood with ho wood and blue chamomile flower to address ethical and supply concerns that accompany the use of rosewood. Despite this change, the blend maintains the powerful calming abilities of the original formulation and includes an even greater concentration of linalool than the original. The blend receives many of these abilities from the presence of spruce, which was used by Native Americans to alleviate physical and mental distress. These time-tested abilities allow Doterra Blend to calm the user, improve their mood, and allow them to feel quiet and at peace. The result is an improved ability to deal with stress throughout the day. The relaxing properties of Doterra Blend are best enjoyed either by applying a few drops to the bottoms of the feet, or by diffusing the blend throughout a room.
In addition to its mental and emotional benefits, Doterra Balance provides a number of physical benefits as well. These physical benefits reflect the relaxing properties of the blend. For instance, Balance can ease the pain from sore joints and muscles and relax the body as well as the emotions. It can also improve circulation. The physical and emotional benefits of Doterra Balance can be obtained in a number of ways. Besides applying it to the feet for stress relief, consumers may use it in hand massages, or apply it to the neck to relieve anxiety. When diffused throughout a car or room, it can benefit anyone in the space. The combination of emotional and physical relaxation allow the consumer to experience balance.
When applied directly to the skin, Doterra Balance should be diluted in fractionated coconut oil to reduce the possibility of skin irritation. When diffused throughout a room, only three or four drops are necessary to disperse the blend throughout the room or car. Pregnant or nursing women should consult their doctor before using the blend. When used properly, the blend offers consumers a calming, relaxing, and restorative way to let go of stress, soothe the body, and improve overall mood.